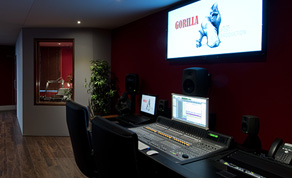 Company Profile
Gorilla is a creative post production company based in Merrion Square, Dublin 2.
Established in 2009 as an audio studio, Gorilla has gradually grown into a full post production facility now offering audio, graphics and video editing. Technology includes Avid Symphony, Final Cut Pro and Pro Tools HD with 5.1 surround sound mixing.
On a daily basis we drive our creative forces into TV programming, animation projects and commercials consistently achieving special results that bring our clients back time and time again. It's what makes Gorilla different.
We don't just use our ears - we like to talk too. The door is always open - so why not pop in to chat about your next project and see first hand what Gorilla has to offer.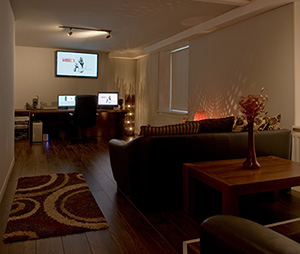 Who's behind Gorilla?
Gorilla was founded by Barry Reid in 2009. Continuously investing in his facilities, Barry is driven by high standards and always looks to ensure his clients are provided with the very best in post production services.
In 2004 Barry's mixing and sound design work on a popular US animation series contributed to an EMMY nomination in the category for "Best achievement in sound editing for live action or animation. Since opening, Gorilla has worked on 3 international animation series and regularly collaborates with local animation clients in Ireland as well.
In advertising Gorilla's credits include some major international brands such as Audi, Cadbury's, Ulster Bank, Guinness, Sprite, Smithwicks, Club Orange, BMW and O2.