MovieExtras.ie is Irelands leading extras directory service for film and television. Founded in 2002 by Derek Quinn and Kevin Gill, they are based in Ardmore studios in Co. Wicklow. MovieExtras.ie members have been involved in thousands of diverse roles in many of Ireland's leading productions. From background artists, to speaking roles and even travelling abroad, MovieExtras.ie members have done it all.
As well as providing a full casting & payroll service, there is an on-line directory service where production companies can recruit and cast directly. Over 700 production companies and casting directors have access to MovieExtras.ie for casting purposes.
MovieExtras.ie members have been involved in over 1,500 TV, Film & Advert productions including: The Tudors, Red Rock, Love/Hate, King Arthur, Moonboy, Titanic, Vikings, Ripper Street, Penny Dreadful and Ireland's longest running soap, Fair City.
Members are from all walks of life, from accountants, solicitors and students who are curious to see how the industry works; to aspiring actors looking to get a foot in the door; to families and homemakers who are looking for something different to get involved with.
There are also members who have found great success in the industry including MTV's Laura Whitmore, Sky Sports Nikki Kavanagh and Dorothy Mills actor Glen Gannon.
People of all ages, nationalities, shapes and sizes can join the directory service with no prior experience necessary. People can join online or head along to their monthly photoshoots held in Dublin.
Members pay an annual fee which will cover NERA approved training and 4 professionally shot photographs by Harry Weir Photography.
Photoshoots:
MovieExtras.ie PHOTOSHOOT , TRAINING & CASTING
If you want to be part of the next season of Ripper Street, be seen in Red Rock or simply fancy having a pint in McCoy's on Fair City, it is a great time to join.
Over the coming months we will have thousands of people on set.
The current big productions are:
Ripper Street
Penny Dreadful
Red Rock
Confidential Comedy Series
Ireland's Longest Running Soap – Fair City
Ads for two National Brands & an Extreme Sports Ad
Several RTÉ Productions
Plus lots of smaller productions (some paying in excess of €1,000 for a day's work).
If you've ever wanted to appear in TV, Film or Adverts then join the No.1 agency in the country!
It is not full time work, it is a day here and a day there and you can choose to accept offers of work or not. Pay is generally between €70 to €110 per day, though you may be lucky and get on an advert paying anything from €300 to €1,500!
With our variety of productions we are looking for people of all shapes, sizes and ethnicity. No experience is required, everyone can join as training is provided!
For more info, see www.movieextras.ie/photoshoot/index.html
Testimonials:
MovieExtras.ie reminds me of the movie ( The Chronicles of Narnia) You enter into a world of fantasy, if it is a costume drama,that is a great experience. I have such lovely memories, of great days out on set, working as a team with such friendly, talented, gifted people. MovieExtras are a very professional efficient, courteous company. I recommend that anyone, age regardless should join!! Thankyou guys. - Patricia O'Brien Collier
I am so glad to have signed up with MovieExtras.ie. I have some wonderful experiences and learned a lot about the Movie and TV industry in Ireland and get to share your stories with other extras .I have met a few actors .(Tom Vaughan-Lawlor, Evanna Lynch and a lot of the cast from Fair City and Red Rock) I had some great times and I'll have great memories for ever . - Craig Murphy
I have been an extra for the last 7 years and love it. I've been involved in movies, dramas, adverts, TV campaigns and many more. Through MovieExtras my confidence has built and I realized my potential in front of the camera. I have met Gabriel Byrne, Nicky Byrne, Brendan Gleeson to mention a few famous people. Also as all extras are on a database producers & directors can select you from this and I have got nice jobs through it. What I love is you never know what exciting job is around the corner & all the staff at MovieExtras are very helpful and kind. - Dee Sweeney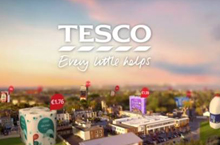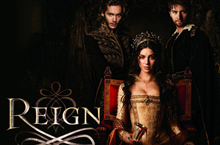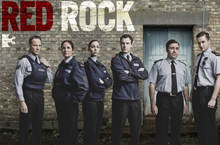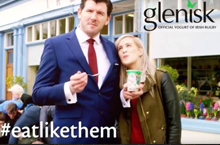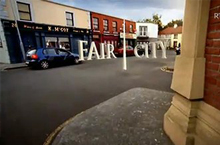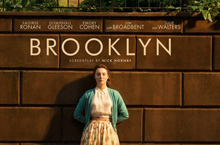 I've been a member for 4 years now and have really enjoyed most of my days on set. I love working on Fair City where I have made some great friends over the years. It's a stress free job once you follow the floor manager/AD instructions where you can have lots of fun without taking your work home with you. I look forward to many more years on set! - Maria Doyle
I absolutely love it! Watching the crew and their attention to detail is amazing. This is the only job I had where I don't mind getting up early! I get to play dress up and and have my meals handed to me. I hope M.E. don't get tired of me cos I don't think I'll ever get tired of this job! I should have joined years ago! - Serena Barnes
Have been lucky enough to meet some world class actors while on set, never had a bad day out even went out for a beer with Ray Winston while he was here filming Moonfleet some great people who work for MovieExtras.ie professional all the way - Derek Burford