Kerry College and Gerard Barrett are pleased to announce that acclaimed Documentary and Drama director Maurice Sweeney will instruct on their new Content Development for Film & Television course.
With a history of award-winning filmmaking, Sweeney brings his extensive experience to learners, offering a unique opportunity to learn the art of storytelling and content creation from an industry practitioner. Sweeney's credits include Netflix's feature documentary I, Dolours, Channel 5 drama Penance and Virgin Media/C5's drama Blood starring Adrian Dunbar. Most recently Sweeney directed the documentaries After the Silence, Cold Case Collins and O'Casey in the Estate, for RTE.
Sweeney's passion for storytelling is evident in his approach to filmmaking, where he believes that the essence of a filmmaker's craft lies in the art of storytelling, regardless of the genre. His emphasis on cultivating the ability to ask meaningful questions of oneself and one's creative choices sets the foundation for learners to develop compelling narratives that resonate with audiences.
"For me, the art of storytelling is at the heart of what a filmmaker does," stated Sweeney. "This is equally true to both fact and fiction. Through critiquing acclaimed films along with new ideas brought to the lectures, I want them to develop the idea of asking questions of themselves and their decisions in how they approach a story or theme."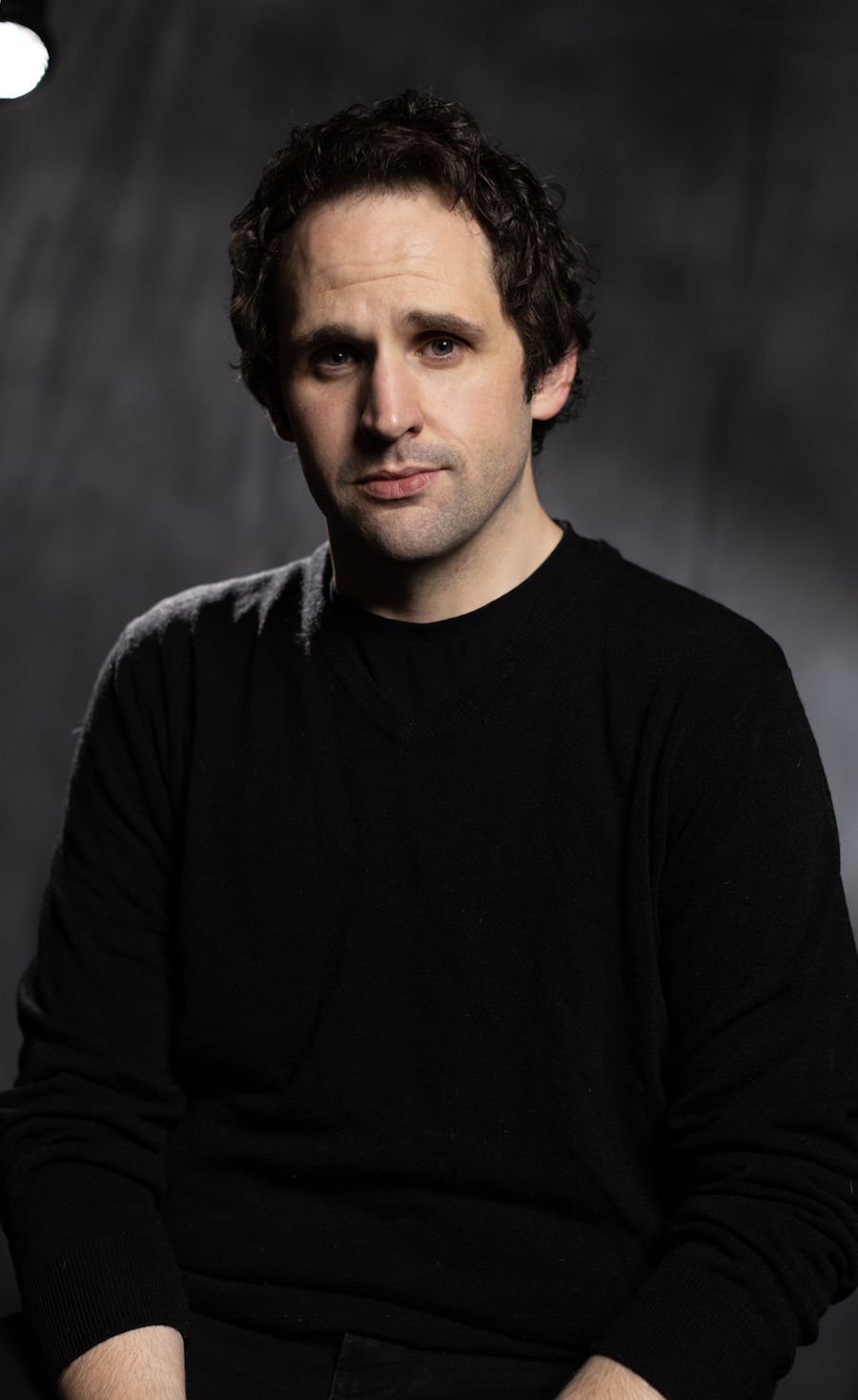 Gerard Barrett
"There will be a strong emphasis on interpretation, and that applies to any genre, whether it be a factual story or an original piece of their own. By truly understanding their own story, the more an audience will believe in its authenticity."
The course will also delve into the realm of ethical considerations within documentary filmmaking, a subject close to Sweeney's heart.
"Throughout the course, there will be a strong emphasis on filmmakers developing their own editorial thought process," Sweeney added. "The emphasis on encouraging instinctual decision making, along with a strong sense of ethics and duty of care, is at the core of what we want the learners to learn and develop. The duty and responsibility of a director to their subject are at the heart of successful documentaries, but also the bravery to ask questions".
Through interactive lectures and discussions, learners will be encouraged to develop their editorial thought process while embracing a strong sense of ethics and a duty of care towards their subjects.
Sweeney's vision for the learners is ambitious yet pragmatic.
"I would like the learners to leave this course with a strong sense of confidence in themselves and their craft as a filmmaker. Whatever project they develop or aspire to make, they will have gained the tool to commit their ideas to a careful, creative and rigorous process. Through learning the craft, I would like to see them ready and able to pitch their films to the industry at any level."
With a focus on nurturing creativity, the course equips students with the necessary tools to meticulously refine their ideas through a careful and rigorous process.
Content Development for Film & Television is a new original full-time course at Kerry College, and Sweeney himself shares his enthusiasm for the course which starts on September 25th.
"I think it's a unique course. I'm a great believer in students learning from people who are still practitioners in their field. I feel that gives the course a strong sense of reality about the industry and how it actually works. I feel quite privileged to be able to pass on my experience and knowledge working as a director in both drama and documentary. But also, I feel a course like this allows the professionals to learn new approaches to filmmaking from the students themselves."
Director, Screenwriter and Producer Gerard Barrett, who developed the CDFTV with Kerry College, is delighted to have Maurice Sweeney join him on the course faculty.
"To have a professional practitioner like Maurice Sweeney on the course will bring a level of realism to the learners, of what it is really like to operate in the industry at the highest level across documentary and drama," said Barrett. "Being in the room learning with Maurice, is being in the industry. We are privileged and honoured to have him on board".
Over his twenty-year career, Maurice Sweeney has worked on numerous international co-productions, and has credits with HISTORY US, BBC, ZDF, ARTE, Channel 5 and RTE. Maurice has been a board member of Screen Ireland and is currently Chair of the Screen Directors Guild of Ireland. Maurice has won 5 Irish Film and Television Awards (IFTAs). Content Development for Film & Television at Kerry College aims to not only impart technical and creative skills, but also to inspire a new wave of documentary and fiction filmmakers who understand the power of storytelling, ethics, and creativity in shaping impactful narratives.
The Content Development for Film & Television course will also have the official support of the Irish Film & Television Academy (IFTA), where each learner will become an Associate Member of the Academy (IFTA) for the duration of the course. This membership will allow learners to attend official IFTA industry events, workshops, masterclasses, and other relevant industry programmes.
Content Development for Film & Television will run at the Digital Skills Centre Studios at Monavalley Campus, commencing September 25th. No registration fees, tuition fees, examination fees, or certification fees are payable as the programme is fully funded. Applicants may be eligible for a learner training allowance. Minimum entry criteria apply, full details are available – here. Places are offered following a recruitment interview and are limited to 12 participants only. For more information on the course, to get a call-back from the course instructors, contact Kerry College Admissions Office by telephone on 066 714 96 96 or by email at info@kerrycollege.ie.
Apply for the course here.