The Best Supporting Actor nominees this year yet again showcase the diversity of our output on screen, with Irish talent not only appearing in home grown content, but taking roles in massive international productions.
The first of these is Colin Farrell, who has become part of the gargantuan 'Harry Potter' legacy with his role as Percival Graves in 'Fantastic Beasts and Where to Find Them' (David Yates), which explores the journey of Newt Scamander in New York's secret community of wizards.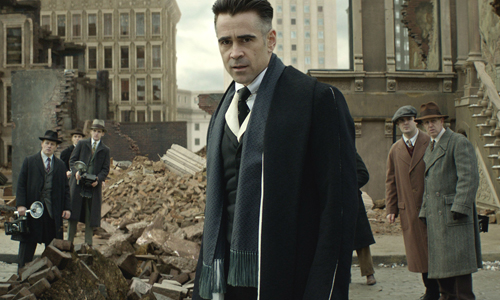 Colin Farrell as Graves
Farrell's character is involved in magical law enforcement and comes to blows with Newt Scamander, played by Eddie Redmayne.
'Calvary' actor Brendan Gleeson supports fellow Irish talent and #IFTA17 nominee Michael Fassbender in Adam Smith's 'Trespass Against Us', as Colby Cutler, father of Chad Cutler. The project follows Chad as he tries to escape the criminal activity of his family.
In another international title is nominee Ciarán Hinds, up for Best Supporting Actor for his portrayal of Angelo in 'Bleed for This' (Ben Younger). This title deals with the true story of World Champion Boxer Vinny Pazienza, who dealt with a near-fatal car crash to make an inspirational comeback.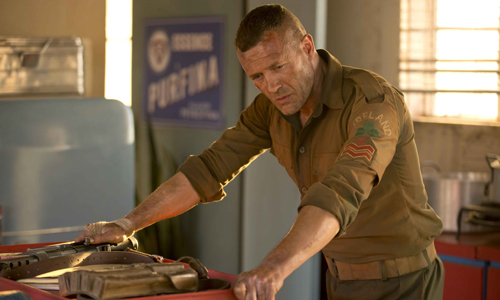 Jason O'Mara as St. Jack Prendergast
'The Siege of Jadotville' took audiences and historians alike by storm in its telling of the real-life battle between Irish UN troops, French and Belgian mercenaries in the Congo in the 1960s. Jason O'Mara plays Sgt. Jack Prendergast.
Jason O'Mara, The Siege of Jadotville:
"It is a thrill and an honour to be nominated by IFTA in the category of Best Supporting Actor in a film. 'The Siege of Jadotville' was a very special project, made with a lot of heart and passion. My hope is that the seven IFTA nominations for the film will further contribute to nothing less than the real heroes of Jadotville finally receiving medals for their courageous actions."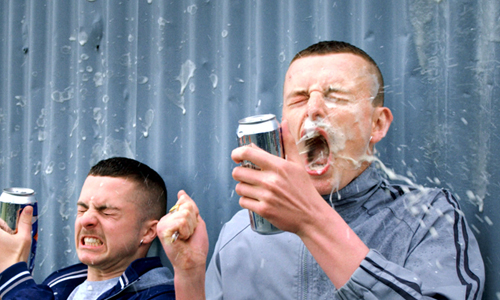 Chris Wally as Jock
The hilarious 'The Young Offenders' from Rising Star Peter Foot is balanced on the antics and friendship of duo Conor and Jock, with the latter played by nominee Chris Walley. Alex Murphy is also nominated for Best Lead Actor in Film for his portrayal of Conor.
Chris Walley, The Young Offenders:
"It's amazing. Felt like I'd won yesterday with just the nomination. That's the win for me—sharing a nomination with actors I have admired and looked up to my whole life. I'm a very happy lad!"