The Irish Academy will honour the very best of our screen talent tomorrow, April 8th in the Mansion House, Dublin at the annual IFTA Film & Drama Awards.
In the Best Supporting Actress category we see Simone Kirby from 'Notes on Blindness' (Peter Middleton & James Spinney), who plays Marilyn Hull, the real-life wife of theologian and writer John M. Hull, who lost his sight just two weeks before his son was born.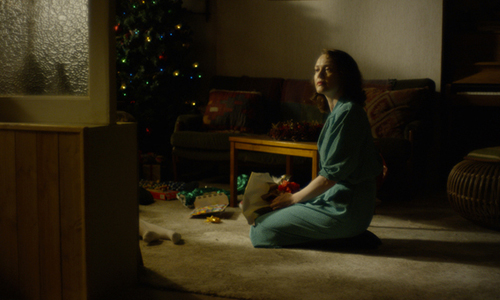 Simone Kirby as Marylin Hull
Simone Kirby, Notes on Blindness:
"I'm delighted and honoured to be nominated for an IFTA, alongside such wonderful actresses. 2016 was a great year for Irish film, and I'm looking forward to celebrating it on the night. Thank you IFTA!"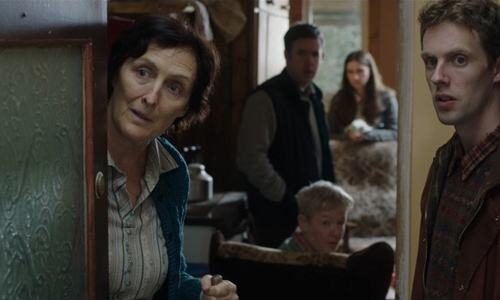 Fiona Shaw as Catherine Flynn
Next up is Fiona Shaw, who is nominated for her performance as Catherine Flynn in 'Out of Innocence' (Danny Hiller) the mother of a young woman persecuted by authorities, in a project based on the Kerry Babies scandal of 1984.
Fiona Shaw, Out of Innocence:
"Danny Hiller's film dares to replay a time when the force of Church and State colluded to stupefy the people. It throws light on the darkness of Ireland in those decades. I was sad and proud to be part of it."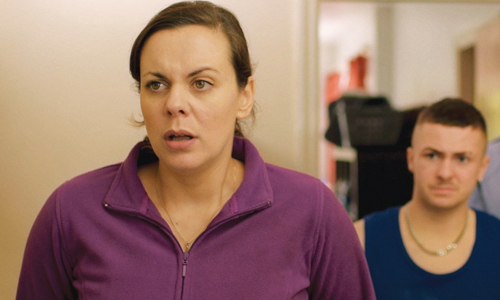 Hilary Rose as Mairead MacSweeney
Hilary Rose plays Mairead MacSweeney, mother of teenager Conor in 'The Young Offenders' (Peter Foott), who tries to counsel and guide her son despite him tearing off to West Cork in search of a bale of cocaine with his best friend Jock.
Hilary Rose, The Young Offenders:
"I am absolutely thrilled to be nominated for Best Supporting Actress by IFTA. It has been a marvelous year for The Young Offenders but this really is the icing on the cake."
NI feature from Chris Baugh, 'Bad Day for the Cut' sees Susan Lynch nominated for her supporting performance as Frankie Pierce, in the revenge thriller which sees a farmer set out in search of his mother's murderer.
Susan Lynch, Bad Day for the Cut:
"Absolutely thrilled To be nominated at the Iftas but especially for this role. "Frankie", a role that could so easily have been played by a man. But thank God it's not…and I got to play it."
'A Date for Mad Mary' which sees 'Mad' Mary McArdle set out with a recent conviction in search of a date to her friend's wedding sees Charleigh Bailey nominated for her role as bride and would-be best friend, Charlene.
For a full list of #IFTA17 Nominees visit the Official IFTA Website