Jason Gaffney sat down with Windmill Lane's senior colourist Matt Branton to discuss his work on Disney+ animated series Kizazi Moto.
Kizazi Moto is an animated anthology, by Irish based animation studio Triggerfish, that brings together a new wave of animation professionals to take audiences on a journey into Africa's future. Inspired by the continent's diverse histories and cultures, these action, sci-fi, and fantasy stories present visions of advanced technology, aliens, spirits and monsters imagined from uniquely African perspectives.
Having worked on both live-action and animated projects in his career, Matt is well aware of the different requirements and expectations when it comes to grading animation.
"Generally with animation, it would be quite rare to be involved in the creative side of things, we would usually be brought in at the end to tidy a few loose ends and provide a technical pass, basically the final polish in order to get the best out of the images. With live-action, there is much more emphasis on creating a look as well as dealing with real world variables… the kind of thing you don't have to worry about with animation."
In his experience there are aspects of animation that allow for more fidelity.
"There's also the option with animation to be a lot more precise with the grading. If required, we can access any element in the image and adjust it accordingly using matte channels, something you often don't have the luxury of with live-action images."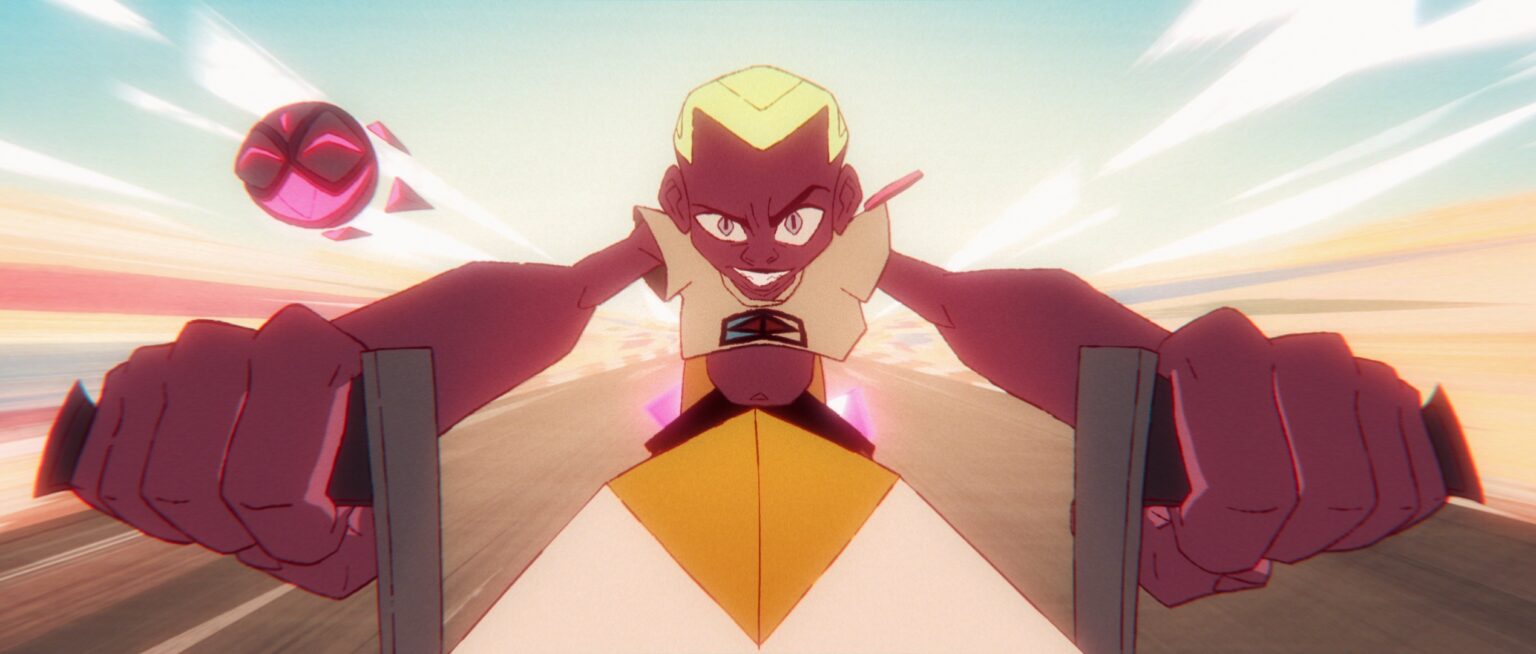 Following his work on My Little Pony: A New Generation and more recently El Deafo, Matt was excited to be approached by the Disney+ team to help with the grade. For this animation project, he was brought in early in the process and was willing to support the team with both creative and technical advice.
"I was brought in quite early in the project, before the animation got underway, I was introduced to the directors and had a chat about their vision for their episodes, as well as discussing what was achievable in the grade. A lot of them hadn't really attended grade sessions before as their main experience was in animation. When I actually started work on the episodes it was close to the end of the project, as it is in pretty much all projects, so it was familiar in that regard."
Matt wanted to be granular with his ability to assist in final grade and began adjusting the look and feel with the directors as they all became more comfortable, creatively speaking, with the series, the characters and the narrative.
"Originally the main criteria for the grade was to provide a technical pass and deal with texture elements, such as film grain, diffusion etc. Pretty much across the board, the directors were keen to lose the crisp digital feel that animation can bring. We tried many ways to achieve this, using a mixture of grading techniques, film grain, diffusion and chromatic aberration in various combinations."
"As the project went on and the creatives got more familiar with the grade sessions, we started to see what was possible with the look. I used a lot of secondary grades, character mattes and a bit of roto here and there in order to make sure the viewer's attention is drawn to the most important action in each shot."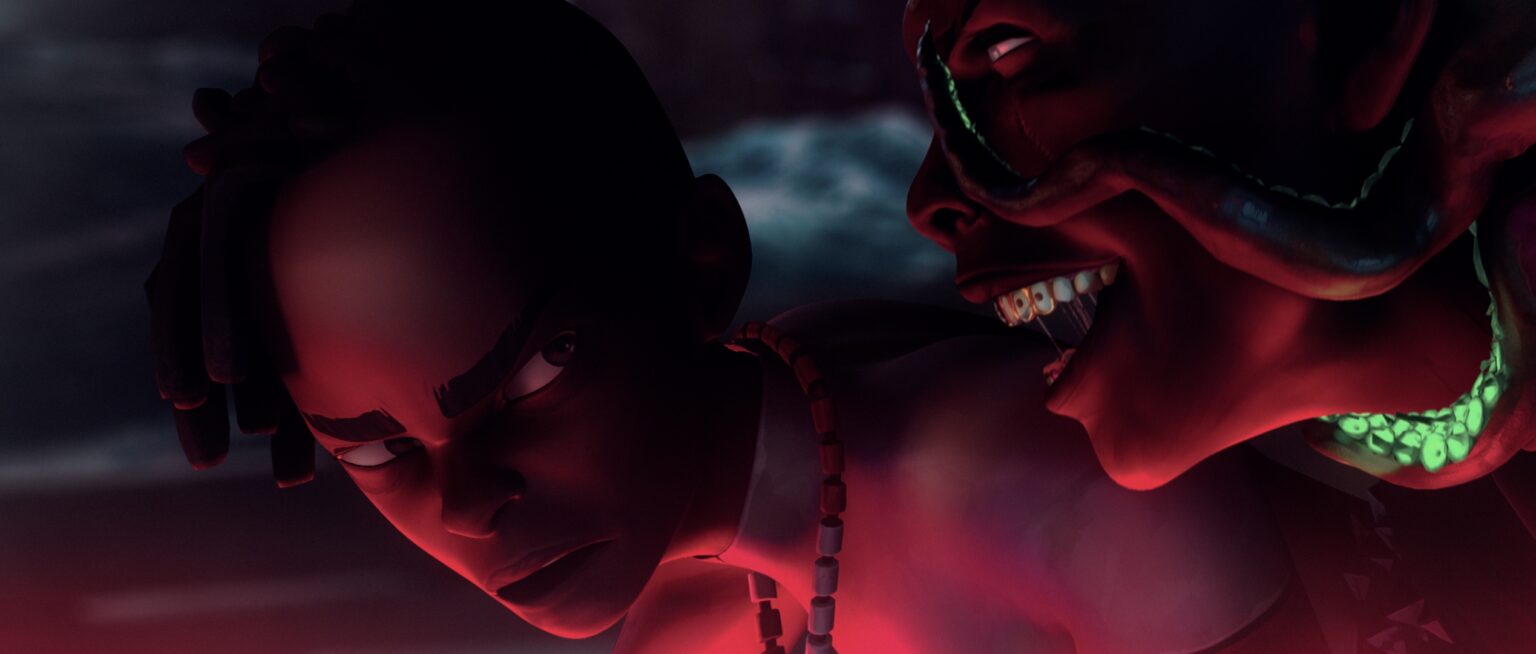 Inspired by the continent's diverse histories and cultures these stories present visions of a future Africa. The ambition and scale of the project had to be matched in the grade and this brought about challenges that were embraced by Matt.
"I think the main technical challenge was the fact that it was an anthology series, with different directors, animation houses, workflows, colour pipelines, naming conventions…pretty much each episode was completely unique. Some episodes were 2D animation, some were 3D, some hybrid, some were more technically robust than others ... Logistically it was a real challenge, as all the episodes were pretty much happening in close proximity to one another. There were lots of shots being sent for different episodes at the same time, so keeping on top of all the different versions was difficult."
"From a grading point of view, the main challenges were shot fixing. Some episodes were more time-sensitive than others, and often it wasn't possible to go back to get some shots amended or fixed. There was quite a lot of compositing, blending and layering work done to help with this as much as I could, in addition to the colour grade work."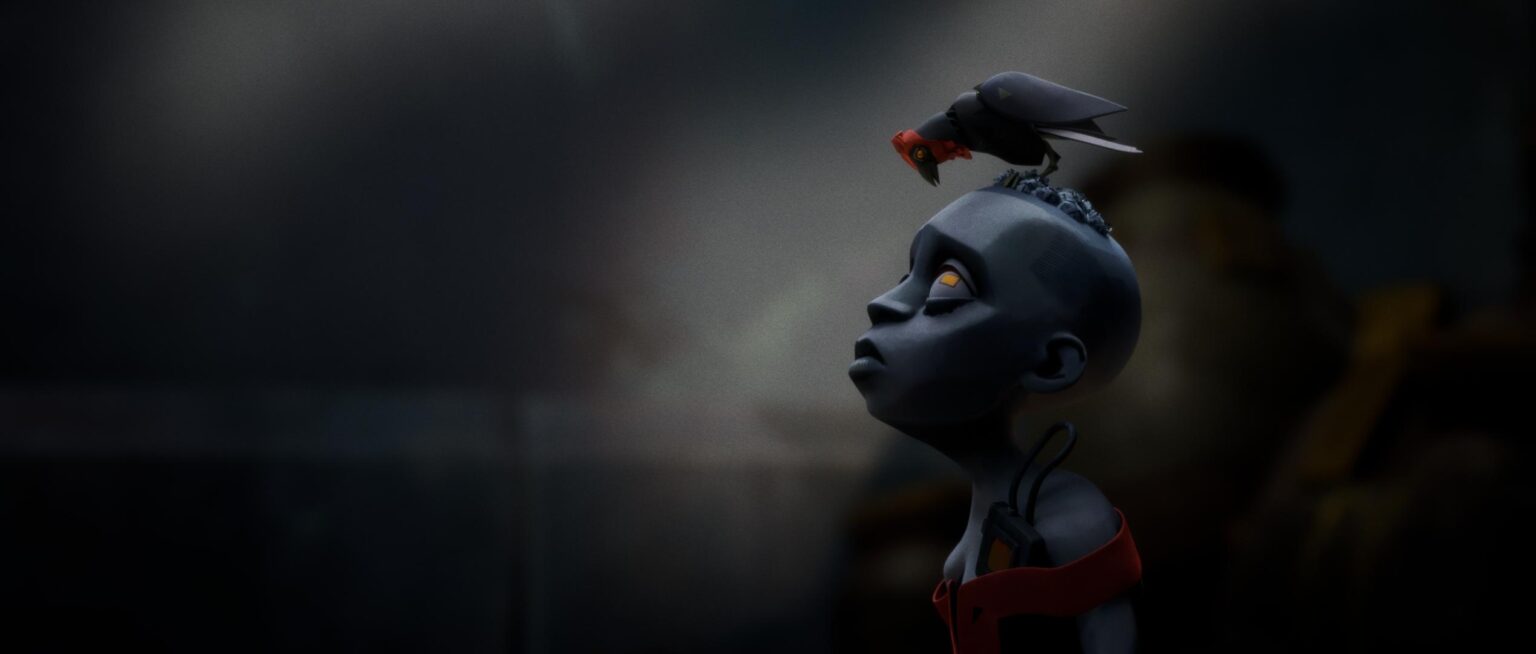 Windmill Lane recently upgraded their existing Baselight TWO systems and added FLUX Store. Matt is quick to point to the flexibility and ease that this brought about for him as an artist.
"With all the multiple workflows and colour pipelines in play, we were able to lean very heavily on the incredibly flexible colour management within Baselight. Regardless of the input, we were able to move everything into a unified ACES pipeline with ease, which not only helped with the grade process, but also helped massively with our deliverables at the end of the project."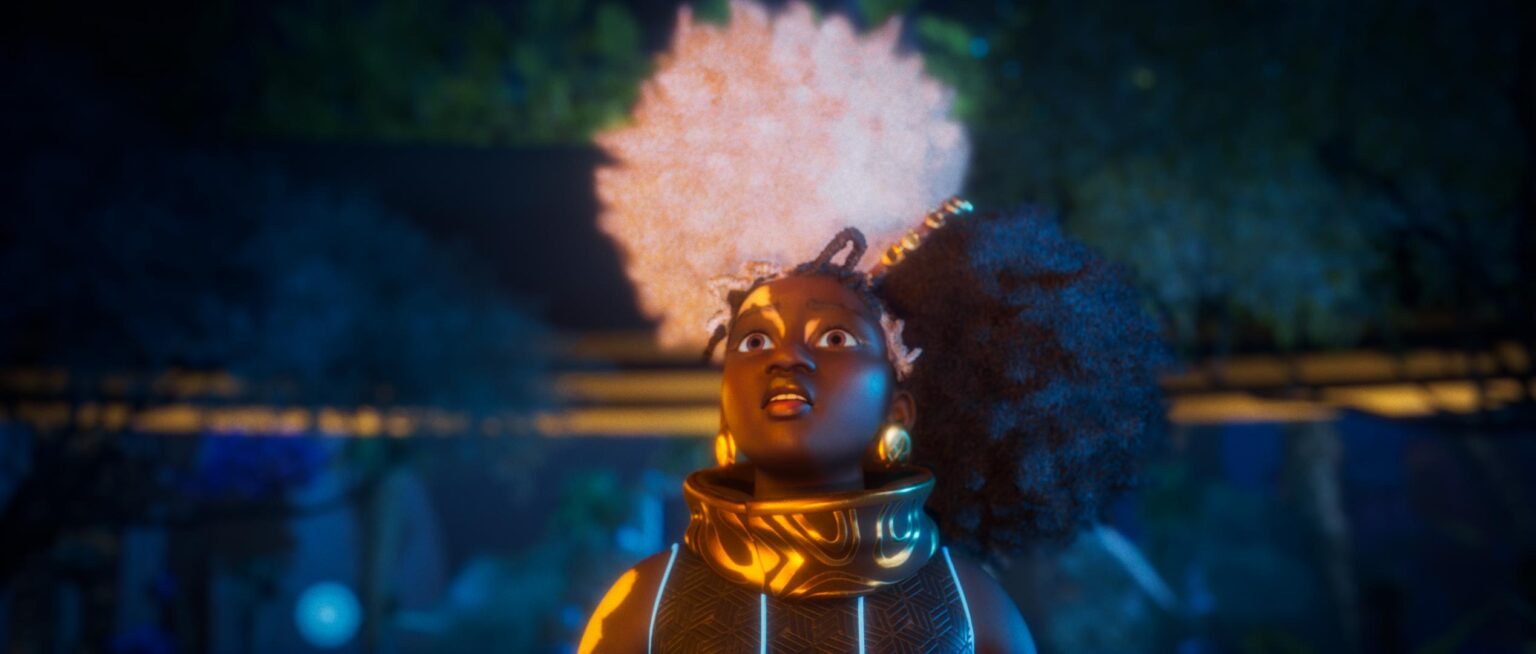 While some artists like to work in silence, Matt prefers to immerse himself in the project, explaining:
"My process generally would be to work only with the temp audio track for the sequence, rather than background music or even silence. I find I work best when I can immerse myself into the project. I'd then do a couple of reviews with the audio and also with silence. This project was different though as it was a live stream session, so I had a video call open the whole time."
A ringing endorsement of how Disney+ and their artists work was the surprising (according to Matt) level of his input that was welcomed throughout the creative process.
"I was allowed a great deal of input into the project, much more than I was expecting actually! Very early on I made the decision to treat the project as I would a live-action project, especially as the overall aesthetic was to be as organic as possible. Wherever possible I would actively avoid using supplied alpha/matte channels, and try and problem solve as I would a live-action project. The intention being that things would be ever so slightly rough around the edges, and overall not so perfectly crisp. This worked really well underneath the texture we applied to the pictures."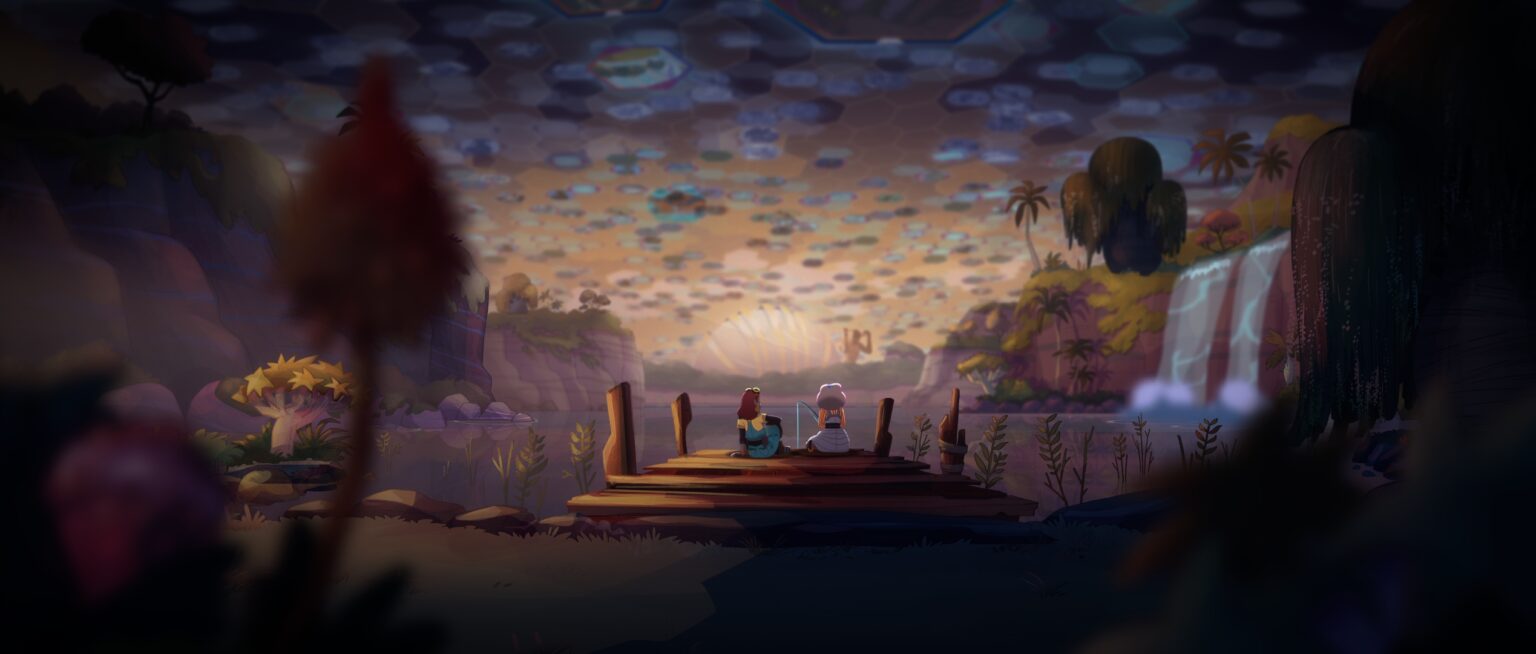 This freedom to express himself in the grade meant the "challenges" were what Matt enjoyed the most.
"The variety of styles, workflows and ideas was absolutely the biggest challenge, but this also ended up being the thing that I enjoyed the most. It meant there were no 'one-size-fits-all' solutions to any of it. If all the episodes were more uniform in their approach, it might have made my job much easier, but it wouldn't be anywhere near as good."