The IFTA's are ready to take place tomorrow, Saturday 8th April at the Round Room of the Mansion House, in Dublin. IFTN take a run through the Best Editing nominees the Irish Academy will honour at this years ceremony but who will be the overall winner.
The IFTA's hosted by Deirdre O'Kane will be broadcast on RTÉ One on Tuesday, April 11th at 10.15pm. You can keep up to date on all the red carpet action and latest announcements of all the Irish talent winners on the night by following IFTN on twitter and online across our website and Facebook page.
Colin Campbell – The Young Offenders
Colin Campbell is a seasoned Editor who has worked on a range of short films which include Rip It Up and Start Again and The Gravediggers Tour, both directed by Stephen Ryan. His feature length work includes Mark Noonan's 2015 debut You're Ugly Too starring Aidan Gillen (Game of Thrones).
In 2016 he worked as post-production supervisor on Rebecca Daly's Mammal starring IFTA Rising Star nominee Barry Keoghan. Colin has also edited dramas including Alan Mulligan's Lead Us Not and television comedy series The Masterplan written and directed by Lee Cronin and filmed in Skerries, Dublin.
Speaking about his IFTA nomination for Best Editing, Colin had this to say: "I'm stunned and humbled to be nominated alongside editors of the calibre of Úna, Nick and Dermot; especially for cutting a film that was as much fun as The Young Offenders."
Úna Ní Dhonghaíle - The Crown
Úna Ní Dhonghaíle has edited numerous award-winning TV dramas and feature length documentaries such as Nease Ní Chianáin (In Loco Parentis) 2007 documentary Fairytale of Kathmandu and also gained recognition for her own personal documentary Invisible Man in 2014 which focused on the story of a young man set in 1960's Northern Ireland who makes a prison escapes on a snowy winter Christmas night with a file and linen from Britain's safest prison in Belfast. Úna's editing credits include The Missing, Wallander, Ripper Street, Doctor Who and most recently The Crown.
This is Úna's fourth IFTA nomination having been nominated in previous years for best editing on TV Drama's Doctor Who (2012), Ripper Street (2014), The Missing (2015). She has also edited on 8 episodes of the BBC television crime and mystery drama Wallander starring Tom Hiddleston (Night Manager).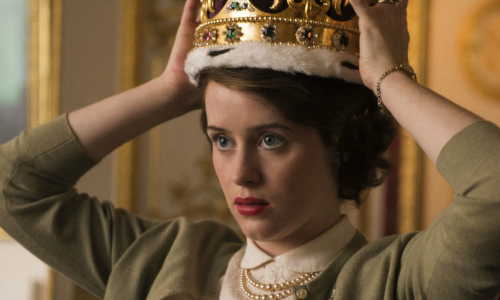 Dermot Diskin - The Secret Scripture
Dermot Diskin is a native of Co. Galway and has been working in the industry for over twenty years. This is his eighth IFTA nomination for Best Editing. He has won the award twice so far, his first in 2003 for his work on the comedy-drama Dead Bodies starring Andrew Scott (Sherlock). Then in 2008, he won again for his editing on Tom Collins' King. Dermot is currently working as Editor on Collins upcoming project Penance: Aithri filmed in Donegal and Northern Ireland.
Dermot is known for his previous IFTA nominated editing work on titles Man About Dog (2004), Showbands II (2006), Stella Days (2012) and Juanita Wilson's As If I Am Not There (2011) as well as being credited editor on 25 episodes of the Irish drama series Love/Hate between 2010 -2014.
Nick Emerson- I am Not Serial Killer
Nick Emerson is a well experienced editor whose projects include 2009 film Cherrybomb filmed in Antrim, Northern Ireland starring Rupert Grint (Harry Potter Franchise), Robert Sheehan (Killing Bono) and James Nesbitt ( The Hobbit), Good Vibrations the 2012 film chronicling the Belfast punk music scene and Terry Hooley's life and record store.
This is Nick's second IFTA nomination, he was previously nominated in 2014 for his editing work on the crime drama Starred Up alongside Jake Roberts. Nick's upcoming projects include the highly anticipated Lady Macbeth an adaptation of Nikolai Leskov's novella due for release later this month April 28.
For a full list of #IFTA17 Nominees visit the Official IFTA Website