The Irish Film Board backed both projects, with '[Rec]' director Jaume Balagueró directing the first and Irish talent Brian O'Malley (Let Us Prey) the second.
'Muse' is produced by Fantastic Films' Brendan McCarthy and John McDonnell and was filmed in Ireland, Belgium, and Spain. It stars 'I Am Not a Serial Killer' actor Christopher Lloyd, in addition to Joanne Whalley, Elliot Cowan, Franka Potente Ana Ularu, Manuela Vellés, and Leonor Watling.
It follows Samuel Salomon, a literature professor, has been off work for almost a year after the tragic death of his girlfriend. Samuel has been suffering from a recurring nightmare in which a woman is brutally murdered by a strange ritual. Suddenly, the same woman who appears every night in his dreams is found dead in exactly the same circumstances.
Samuel sneaks into the crime scene and there he meets Rachel who has also dreamed about the murder. Together, they will do whatever they can to discover the identity of the mystery woman, entering a terrifying world controlled by the figures who have inspired artists throughout time: The Muses.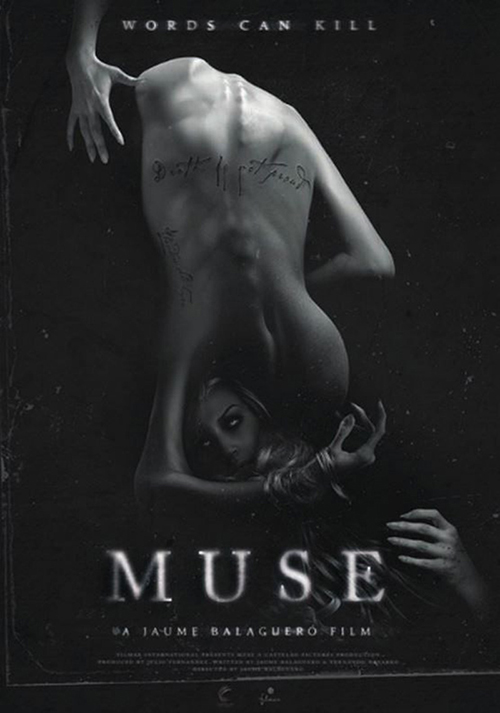 'The Lodgers' is produced by Tailored Films' Ruth Treacy and Julianne Forde with the IFB and Epic Pictures financing. It was filmed predominantly in Loftus Hall, Co. Wexford. It stars David Bradley, Moe Dunford, Eugene Simon, Charlotte Vega, Bill Milner, Deirdre O'Kane and Roisin Murphy.
'The Lodgers' is set in 1920's rural Ireland during its war of independence and tells the story of Anglo-Irish twins Rachel and Edward who are just about to turn eighteen. They reside in a crumbling manor on the edge of a village, where they have lived alone since their parents' untimely death. Except they are not entirely alone-for they share the house with an unseen spiritual force which resides in the basement, known only as The Lodgers. The twins must live by very strict rules set out by The Lodgers, or face unknown and devastating punishments.