The Young Offenders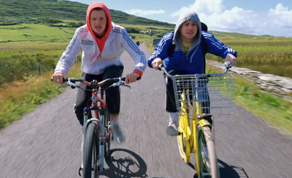 Comedy
Completed
YEAR: 2016
DIRECTOR: Peter Foott
WRITER:

PRODUCTION COMPANY: Irish Film Board

PRODUCER: Peter Foott Julie Ryan

CAST: Alex Murphy Chris Walley Hilary Rose Dominic MacHale P.J. Gallagher

LOCATION: Cork

EDITOR: Colin Campbell
DOP: Patrick Jordan
COSTUME DESIGN:
PRODUCTION DESIGN:
HAIR/MAKEUP:
SOUND:
MUSIC:

« Go back
Two teenage boys cycle 160km on stolen bikes pursued by police to find a missing bale of cocaine worth 7 million euro. Set around the real event of Ireland's biggest cocaine seizure in 2007 of 440 million euro.