The feature length documentary from Neasa Ní Chianáin and David Rane will screen at the sixtieth instalment of the festival, which runs from April 5th-9th.
The project which is nominated in the George Morrison Feature Documentary category at the upcoming IFTA Film & Drama Awards, has screened at Sundance 2017 and also sold internationally to Magnolia Pictures.
'In Loco Parentis' is Soilsiu Films project in co-production with GrisMedio, produced by Rane, Efthymia Zymvragaki, Angelo Orlando and Montse Portabella.
The project is one of ten in the documentary line-up, under the McBaine Documentary Feature Competition. Others are 'Brimstone & Glory' (Viktor Jakovleski), The Cage Fighter (Jeff Unay), 'The Challenge' (Yuri Ancarani), 'The Cinema Travellers' (Shirley Abraham, Amit Madheshiya), 'Donkeyote' (Chico Pereira), 'The Force' (Peter Nicks), 'Half-Life in Fukushima' (Mark Olexa and Francesca Scalisi), 'Muhi – Generally Temporary' (Rina Castelnuovo-Hollander, Tamir Elterman) and 'Serenade for Haiti' (Owlsley Brown).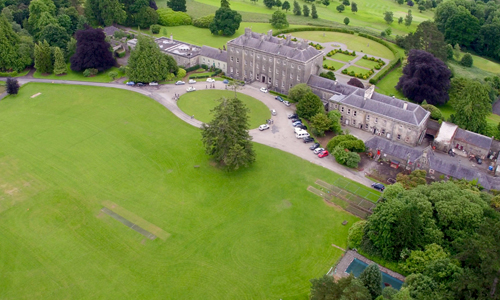 Rachel Rosen, Director of Programming, SF Film Society: "The SF Film Society has been a champion of emerging and international filmmakers since its first edition 60 years ago. We continue to believe that festivals are in a unique position to advocate for films from a variety of cultures and viewpoints, often in languages other than our own. The Golden Gate Awards provide an opportunity to bring additional exposure and awareness to these artists and their work."