Producer Christine Thornton spoke to IFTN about 'Autism And Me' ahead of the observational documentary by Firebrand Productions for RTÉ being broadcast on Monday evening 13th March at 9.35pm on RTÉ One.
Exploring and revealing the autism spectrum through the experiences of five different Irish children, teenagers and young adults. IFTN asked Christine where the idea for doing a documentary on autism began and how she went about making it happen.
"I was driving along one day and heard a voice on the radio talking about autism. I'd never really heard anybody talk about it before, especially an Irish voice that sounded quite young, I was blown away by what he had to say."
The voice Christine had heard that day on the radio while in her car, was that of Adam Harris then 18 years old. He had been on air discussing AsIAm the organisation he set up that supports people with autism and educates the public about the condition.
Christine then arranged to meet with Adam for a chat and they spoke about the many questions people have about Autism, understanding it and the possibility of doing a documentary around it.
"That was about 3 years ago and we both agreed the most important way to do this was to involve young people and to give them the platform to talk about what life is like for them, and to hear this directly from them.
"I invested a lot of my time in this project undertaking research and meeting with parents and their children, building up the trust to let them tell their story.
"For me the power of 'Autism And Me' was being able to hand over the camera and microphone and let them teach us."
IFTN spoke to Christine about the journal.ie piece Fiacre Ryan a 16-year-old non-verbal participant in the documentary did, which has received huge reaction on social media and online since it was posted on Sunday evening.
Below is an excerpt from Fiacre's piece in the journal.ie:
"I am hopeful that I can do my Junior Cert exams. To show that one who cannot speak or write well thinks many thoughts, sees many things, understands everything, and needs the world to assist him to fulfil his potential."
"What a magnificent piece of writing. It's already got over 60,000 hits online. He started it three weeks ago. and it would have been heavily labour intensive for him to write, but it was something he really wanted to do. For a young person like Fiacre who only found his voice three years ago through RPM communication. He's really got so much to teach us."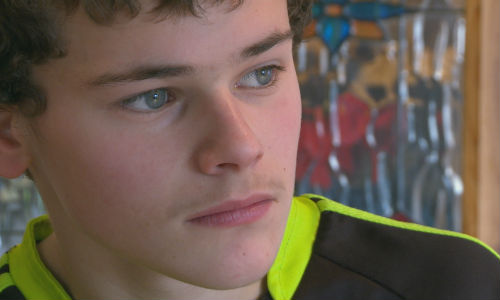 IFTN asked the producer how Firebrand Productions went about making the programme and what approaches might have been involved with crew and shooting.
"Production wise Firebrand is used to dealing with sensitive social driven documentaries, it's what we do. 'Autism And Me' had to be handled with a massive duty of care, keeping to a small number of crew with the right experience and suited to the style. I invested so much of my own time into this project.
"The parents are just the most extraordinary people I've met. They work so hard for their kids. I call them the autism warriors. I'll still be in touch with the parents and families this time next year. For me, the relationship of trust I have built up goes beyond the programme."
'Autism And Me' allows us to hear directly from a range of diverse and engaging participants about what living with autism is like and about how they feel they are perceived by the rest of the world.
Describing her experience working on 'Autism And Me'Christine said;"so many times you hear about this mysterious condition of autism, the so-called invisible condition and there are so many questions that remain unanswered and there's an ignorance in that.
"Working on 'Austism And Me' has been a fascinating exploration and I really hope tonight's documentary will prove that and these young people can debunk these myths for people watching. It was a complete privilege to be a part of."
Be sure to join in the discussion on social media when 'Autism And Me' airs tonight Monday, March 13th at 9.35pm on RTÉ One, using the hashtag #autismandme
You can also join 'Claire Byrne Live' after the broadcast on RTÉ One from 10.35pm for a further discussion about the documentary.
Amongst the participants involved in 'Autism And Me' is the autism advocate, Adam Harris (22), who has Asperger's Syndrome. He was the voice who first inspired Producer Christine Thornton to look at the possibility of making the documentary. Drawing on his own experiences, Adam set up the organisation AsIAm.
The AsIAm website had this to say about tonight's documentary:
"AsIAm feels this documentary will powerfully illustrate some of the different experiences of life with Autism in Ireland. The documentary is non-judgemental and is shown through the lens of Autistic people. We hope it will challenge public perceptions of the condition and engage people in considering their own life and what they can do to be more inclusive of the Autism community."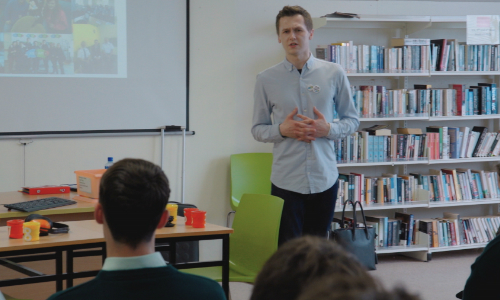 Other participants that we hear personal testimonials from in 'Autism And Me' include;
Fiacre Ryan (16) is non-verbal. Since his parents discovered an experimental method of communication called RPM in 2013, Fiacre has at last found a way to express his thoughts and feelings. His revelations continue to astonish his family and school.
Niamh Biddulph (19) strives each day to become an independent adult and dreams of going to college and having a family. Most of all, she wants to be accepted for who she is and not for the condition she has.
Hughie Malone (11) wonders what all the fuss is about? Why is society obsessed with the words like "disorder" and "normal"?.
Twins Dylan and Lee Burke (10) are both on the spectrum. Their parents are looking to the future and wonder how life will treat them in adulthood.
Some further information on autism:
1 in 65 school children in Ireland have been diagnosed with autism (National Council for Special Education July 2016)
Approximately 1% of the world's population may be autistic and face an unemployment or underemployment rate of up to 80%. (Specialisterne Foundation, Thorkil Sonne)