A workshop held by the ACFI (Association Of Film Commissioners International) on how content can boost tourism, recently looked at the ways in which tourism can capitalise on filming locations such as the HBO 'Game of Throne' series in Northern Ireland.
Executive Director of AFCI, Kevin Clark told an audience of filmmakers and commissioners at the Ventana Sur film market, that geographical location, story setting and subject matter were key building blocks to be used in film commissions exploiting content to boost tourism.
Clark said that in the case of 'Game Of Thrones', the Visit Northern Ireland officials positively used the HBO drama to encourage their tourism sector. Although the show has filmed in various other locations such as Croatia, Iceland and Spain. Visit NI crafted a campaign that established the country as 'Game Of Thrones' territory.
Decidedly using internationally recognisable local cast members such as Michelle Fairley who plays Catelyn Stark in summer advertising campaigns for coastal areas such as the Giant's Causeway.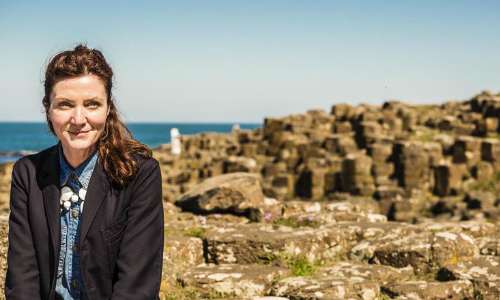 During Series 4, which aired in 2014, the Visit Northern Ireland board used images and logos incorporating familiar phrases from the fantasy series to attract visitors to the country. The campaign drew 122 million reader impressions to the Visit Northern Ireland website and is said to have earned €1.6m in media.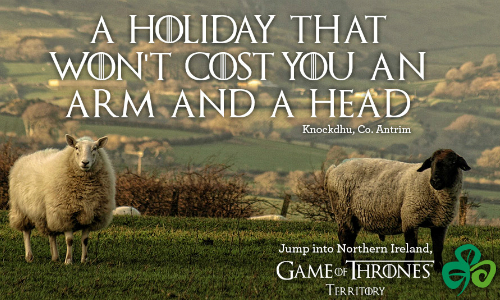 In 2015, increased social media presence and engagement with the shows audience generated 4.5m Facebook video views. "A key thing Northern Ireland did particularly well when it came to 'Game Of Thrones' was all the material used had official permission," Clark said.
"They had a memorandum of understanding (with HBO) for the use of intellectual property. Don't go rogue – that will hurt the relationship for years to come."
Postage stamps of characters, a dragon model in the local zoo and signposts directing visitors to film sites using the fictitious names from the show were all element that added to creating and establishing Northern Ireland as 'Game of Thrones' country.
Carpenters were even commissioned to carve scenes from the show into panels cut from the infamous dark hedges trees that were unfortunately uprooted during Storm Gertrude. Creatively using them as the attractive raw material for the panels which were then installed in pubs at filming locations and became tourist attractions in their own right.
By the time 'Game of Thrones' concludes its final season, it will have been a presence in Northern Ireland for ten years. So far NI government investment is estimated at £14 million, with a return of around £146 million as a result.
The up skilling of film professionals in Northern Ireland and Ireland has been escalated by its long-term presence, at a more rapid level than would be the case of professionals working on multiple shorter series.
As filming for season 7 of the show is currently underway in Northern Ireland. CEO Richard Williams of Northern Ireland Screen said: "I'm hugely excited about the period after 'Game of Thrones,' where we have a level of stage capacity such that there really isn't a project we couldn't facilitate."
Williams also advised that, "Belfast Harbour are in the process of building studios on the North Foreshore, extending the capacity beyond Game of Thrones. When it leaves, it leaves all of the knowledge, it leaves all of the support companies. There have been post-production companies, casting, extras companies, catering companies, and lighting and construction."
It's fair to say that 2017 will continue to be an exciting period for productions across the whole country of Ireland and Northern Ireland within TV & Film. With the tourism industry hopefully building even more from the benefits of geographical creativity and content.