They join J.K. Simmons, Olivia Williams, Harry Lloyd, Nazanin Boniadi, Nicholas Pinnock, Sara Serraiocco and Ulrich Thomsen in the upcoming spy drama from MRC, Anonymous Content and Gilbert Films.
Oscar-nominated Director Morten Tyldum (The Imitation Game) has directed episode one of 'Counterpart', which is created and written by Justin Marks (The Jungle Book) and executive produced by Tyldum, Marks and Gary Gilbert of Gilbert Films and Jordan Horowitz, Keith Redmon and Bard Dorros of Anonymous Content.
Howard Silk (Simmons) is a lowly cog in a bureaucratic agency, who discovers that the agency he works for is really guarding a crossing into a parallel dimension. Through Howard and his "Counterpart" on the other side, the show will navigate themes of identity, what ifs, and lost love.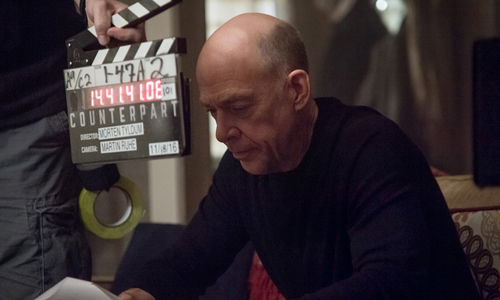 Rea plays Alexander Pope, a charming old-world Englishman who pulls strings from behind the scenes and knows where all the bodies are buried in the complex other side. Other upcoming work from the 'V for Vendetta' actor includes Lance Daly's 'Black 47' which is currently in production.
Bolger portrays Anna, a mysterious young woman whose appearance on the other side threatens to disrupt the tenuous truce between Howard and his counterpart.
AMC series 'Into the Badlands' in which Bolger also stars recently shot its second season in Ireland, with Co. Wicklow and Co. Dublin utilised for sixteen weeks.