We are all cheering for actress Ruth Negga and costume designer Consolata Boyle who are both nominated for their respected work in 'Loving' and 'Florence Foster Jenkins' at the 89th Academy Awards this Sunday, February 26th
Among our ever-growing contingency of Irish Oscar Nominees is Cartoon Saloon, the talented Irish team who recently announced the launch of Light House Studios in Kilkenny, in partnership with the Canadian Mercury Filmworks.
We spoke with Tomm Moore, Co-Founder and Animator at Cartoon Saloon, on his own experience of becoming nominated for both 'The Secret of Kells' and 'Song of the Sea'. He recalls his experience at the time and explains the opportunities is has afforded the studio since, and in turn how this has helped create such a positive venture for animation in Ireland in general.
IFTN: Cartoon Saloon projects have been nominated for not one but two Best Animated Feature Oscars in the last number of years. How does it feel to have been such an integral part of putting Irish animation on a global stage?
"It was a fantastic opportunity to showcase the talent we have in the country and we were very proud to be able to do that. I'm looking forward to seeing other young Irish animators reaching the same heights in the future."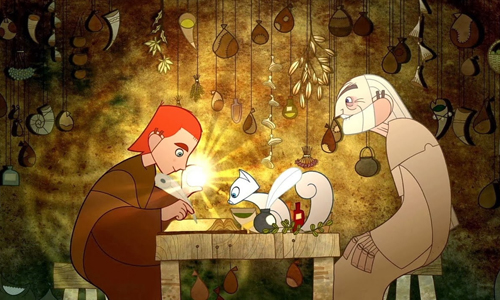 IFTN: Talk us through your memories of being nominated for 'The Secret of Kells' in 2009 and again for 'Song of the Sea' in 2014. What in particular stands out?
"It was something we really weren't expecting at all. It was about February 2010 when we heard and we weren't really expecting it because we hadn't really been doing any work to be noticed. It was just kind of a word of mouth thing and when so we got nominated it was a complete surprise.
"It was really fantastic. We were absolutely like rabbits in headlights or babes in the woods, we really didn't know anything about the whole situation so it was very exciting and a great validation of the work that all the team had put in, in the years prior to that.
"By the time it came around to 'Song of the Sea' we were a bit more astute to how it all worked. I joined the Academy in 2011 and spent some time there promoting 'Song of the Sea'. But again that year was such a strong year, it was such a busy year for the industry we didn't think we had much of a hope of securing a nomination, so it was real surprise to get nominated for a second time.
"That time we'd been through it before and we got to enjoy it more. It's been fantastic for us in applying for funding for follow-up films and making contacts in the business in general."
IFTN: Huge congratulations are in order on the announcement of Light House Studios in Kilkenny with Mercury Filmworks. Would you say your nominations have been a catalyst in Cartoon Saloon's move to expand?
"I'd say they were a big part of putting us on the map and people knowing us internationally and hopefully we'll be able to attract talent to a small town in the middle of Ireland. It's something that can be a bit of a challenge when you're outside of Dublin, but I suppose the nominations and general success of the studio over the last seventeen years hopefully will give people confidence that they can come and make a life here.
"That is the idea with Light House, that by having two studios in the town that it will be possible that people can live and work here on a permanent basis and we can become a little hub for animation so that more studios will pop up over the years."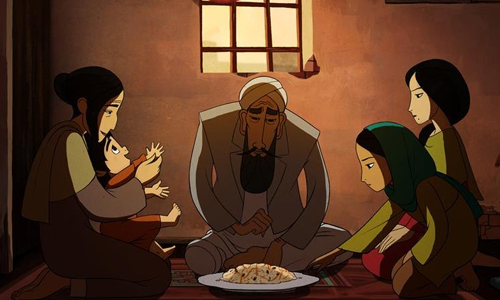 IFTN: 'The Breadwinner' directed by Nora Twomey and with Angelina Jolie also on board is currently in production. Can you tell us what stage you are at on this and when Irish audiences can expect to enjoy the finished project?
"All the drawing is finished so the artwork is coming to a close now. There are finishing touches going on of course, over the next couple of months. Most of the work over the Summer will be in sound design and music. Paul Young is another producer on it and he's working closely with Nora on that. They're going to travel to Toronto next week to start working on that because our co-producers are based there.
"Fingers crossed it will be at TIFF, that's the Toronto International Film Festival in September. You can never predict these things but hopefully it can be managed. That's where 'Song of the Sea' launched and then, based on that, I'm hoping it will be released early next year in Ireland and the UK.
"We've a bit of 'star power' of course with our producer Angelina Jolie so we're hoping it will have a wide release and get seen. It's the kind of film I think is important and is also a departure for us because it's not about Irish folklore, it's based on the recent history in Afghanistan."
IFTN: It's great to imagine it following in the footsteps of 'Song of the Sea', which is nostalgic in and of itself
"It will probably have the same release strategy and start in TIFF and go on worldwide, but on the other hand it's a different film with a different reach, which will hopefully be a bit more international."
IFTN: Lastly with Irish animation continuing to impress at home and abroad, what advice would you give to young aspiring professionals in the field?
"It's very different situation to when we started out. I think at the moment people in Ireland have a lot of choice, as there are a lot of studios which are ramping up and getting busy. The core skills are always the most important thing; going to work in animation you need the foundational skills of drawing and the basic principles. Then don't worry too much about the software because every studio uses different software, so get the animation skills, those basic principles and drawing skills, and you'll be able to adapt to whatever software different studios are using."