The joint venture which will focus on 2D animation will create one hundred and forty jobs in Kilkenny between here and 2020 is supported by the IDA and the Department of Jobs, Enterprise and Innovation.
Professionals hired will be animators, compositors, designers, effects artists, IT administrators, technical directors, 3D modelers, lighting artists, riggers and texture artists.
Minister for Jobs, Mary Mitchell has commended the launch as proof that Ireland has the creative talent to attract companies like the Canadian Mercury Filmworks to Ireland.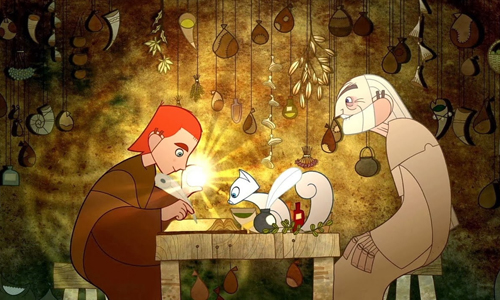 Though specialising in 2D animation there will also be some CGI integration at Lighthouse Studios which will produce children's and family animated content.
It will operate independently from both Cartoon Saloon and Mercury Filmworks, with a management team reporting to a board of directors, made up of executives from both companies.
Mercury Filmworks CEO Clint Eland has praised how Cartoon Saloon's goals, perspectives and philosophies complement their own and its status as one of Ireland's most creative and well-respected animation companies.
Cartoon Saloon has produced Oscar-nominated projects such as 'Song of the Sea' (2015) and 'The Secret of Kells' (2010), with 'The Breadwinner' also scheduled for release this year. Mercury Filmworks is a leading independent Canadian studio and has worked on high profile projects such as Disney's animated series 'Tangled'.
Paul Young, CEO, Cartoon Saloon:
"All of us at Cartoon Saloon are delighted to be in partnership with Mercury, as we have long admired their work. And now, together, we plan to make Lighthouse Studios and Kilkenny a centre of excellence for animation.
"Ireland enjoys a number of advantages when it comes to animation. The industry is supported by a growing number of educational programs and draws talent from all over Europe due to the quality of projects being produced here. The Irish talent pool has been spilling over into other parts of Europe and North America for years and we look forward to welcoming a lot of that talent home."
Clint Eland, Mercury Filmworks CEO:
"Lighthouse Studios is neither wholly Mercury Filmworks nor Cartoon Saloon, but rather the best parts of each, transplanted in the rich Irish soil and nurtured by its own talented team of artists into a studio with its own unique and distinct creative perspective."
Visit Cartoon Saloon Online
Visit Mercury Filmworks Online