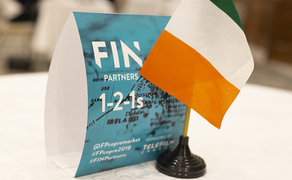 FIN Partners
FIN Partners, the renowned co-production/co-financing market in Halifax, Canada, announced earlier this year that it was moving online this September 21st – 23rd to present FIN Partners CNXN, a special circumstantial digital initiative.
In light of the Covid-19 pandemic, industry uncertainty, and travel restrictions, FIN Partners CNXN will offer interactive digital sessions, including co-production focused case studies, buzz sessions, and 1-2-1 meetings for industry connection. The deadline to apply is July 31st, 2020.
Click here to submit/register!
Some of the highlights of FIN Partners CNXN include:
Creative and commercial feature film projects, television series and fiction content created for emerging platforms around the globe, at all stages in development.
1-2-1 meetings with those you've requested to meet.
A series of live digital sessions focused on industry and co-production opportunities as well as case studies involving Canada and the Benelux/Germany/USA Spotlight region, with interactive Q&As.
Company profile and project listing in the online Partner Atlas, our interactive delegate resource and database.
Priority consideration for participation in the 2021 FIN Partners Market in Halifax, Nova Scotia.
Having only just concluded a two year spotlight on Ireland & the UK, FIN this year will also introduce its new Spotlight region: Benelux/Germany/USA.