Mercury Drive Chauffeur Services Ireland – Your Media Transport Partner
An experienced, professional and reliable ground transportation company based in Dublin and operating for over 16 years - Mercury Drive Chauffeur Services Ireland works with many of the top agencies in the film and television industry in Ireland and internationally. Mercury Drive provide chauffeur-driven transport throughout Ireland for; film distribution companies, movie studios, post production companies and a variety of other media agencies.
Via luxury saloon/sedan and executive MPV/SUV vehicles Mercury Drive offers film unit transport, airport transfers, transport for cast & crew on set or while completing post-production as well as VIP transport for press junkets and film premieres/red carpet events.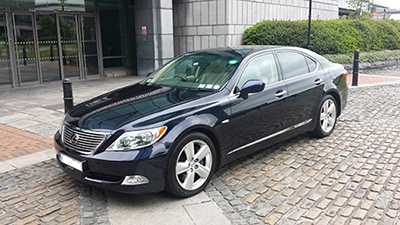 This year in the Media Transport Industry
Proud to be the preferred ground transport provider for Universal Pictures International Ireland Mercury Drive have managed the transport for all their Irish premieres which in 2014 included the world premiere of; 'Mrs Brown's Boys D'Movie' and 'Dracula Untold'. 2014 also included transport provision for the Eclipse Pictures premieres of 'Philomena' and 'Noble'.
Repeat client visits from international television crews filming in Dublin and providing support transport for several television productions currently filming in Ireland has added to the variety of 2014. Ireland continues to be a destination of choice for all aspects of the film and television industry and Mercury Drive continue to support the industry with the highest levels of service.

Long wheelbase 5/7 seater MPV's/SUV'S are ideal for film unit/crew transport as the seating layout can be adjusted to facilitate large equipment/luggage loads. Larger mini coaches or full size coaches can also be provided. Luxury saloon/sedan vehicles offer comfort and privacy for VIP clients.

Services
Airport transfers
Filming transport for crew/cast
Press junket transport
VIP transport for premiere/red carpet event transport

Mercury Drive Chauffeur Services Ireland drivers are all fully trained and Garda (police force) vetted with years of experience. Reliability and discretion are the key strengths of the team.
Full quotations are provided in advance, along with transport schedules and detailed invoicing so you can keep track of all costs. Payments via VISA & MasterCard are accepted for you convenience with no additional fees. Free in-vehicle Wi-Fi facilitates clients who need to keep working on the move.
Contact Mercury Drive about your transport needs and let your transfer problems be our business.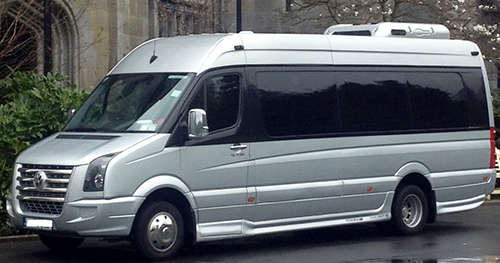 Client Testimonials

"I highly recommend Shane and his team at Mercury Drive, as they provide the most professional chauffeur service in Dublin. We've used Mercury Drive for over 8 years and have always experienced an exceptional standard of reliability, confidentiality and efficiency. No job is too big or too small and our guests always speak highly of Shane after their visit to Ireland."
Siobhán Farrell, Eclipse Pictures Owner and Managing Director, Eclipse Pictures

"Universal Pictures Ireland has been using Mercury Drive for over 8 years and the service we receive is excellent. Mercury Drive understands that security and discretion are paramount. Shane and his team offer a superior, efficient and professional service thereby ensuring that all our events run smoothly."
David Burke, Universal Pictures International Ireland General Manager at Universal Pictures International Ireland

"Sky Media Travel is an agent for the film & media industry, we only use professional competent companies around the world, Mercury Drive is one of them. We have been using Mercury Drive for all our ground transportation for quite a few years now due to the highly professional service they offer. Shane & his team are always so efficient & no job is too small or too big, they are always there to assist. They understand the needs of our ever demanding clientele from the film industry and discretion is always a top priority - would always recommend them 100%."
Julieann Brown, Sky Media Travel Ltd Manager Sky Media Travel Ltd