Irish actor Jack Gleeson stars in the BBC adaptation of Enid Blyton's Famous Five book series, which is being adapted by Nicolas Winding Refn.
Jack Gleeson will star as Wentworth in the BBC's The Famous Five television series. He is joined by Diaana Babnicova, Elliott Rose, Kit Rakusen, Flora Jacoby Richardson, as well as Ann Akinjirin, James Lance and Diana Quick. Nicolas Winding Refn, known for Drive, Only God Forgives, The Neon Demon, and his Pusher trilogy, is adapting the series for the screen.
The Famous Five follows five young explorers through an odyssey of action-packed adventures filled with mysteries, danger, and secrets that will bring the young group together. The series will consist of three 90-minute episodes.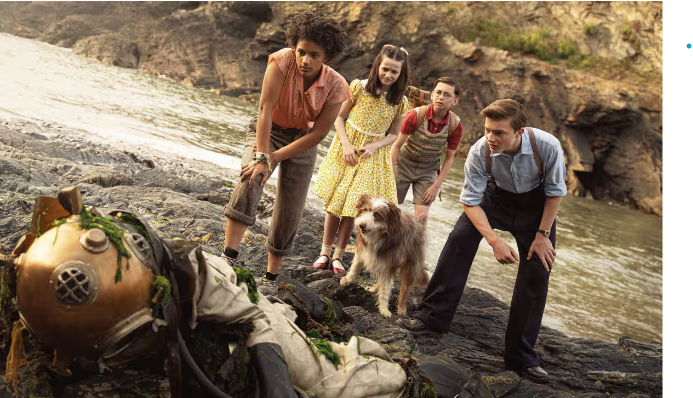 Jack Gleeson is most well-known for his role as Joffrey on Game of Thrones. After concluding his work on the HBO series, Gleeson expressed a desire to retire from acting and has since taken an extended break from the screen. He has remained involved in theatre, starring in Dead Centre's To Be A Machine in 2020, an experimental multimedia adaptation of Mark O'Connell's book To Be A Human.
The Famous Five marks his recent return to screen, having starred in the 2021 film Rebecca's Boyfriend and two episodes of TV series Out of Her Mind. He will also star in the large ensemble cast of Irish actors in In The Land of Saints and Sinners, alongside Kerry Condon, Liam Neeson, Colm Meaney, and more.
Filming on The Famous Five began in June 2023, the series' release date is TBC.