Company:
Raidió na Life
Position:
Recording Booth for Sale
Location:
Dublin
Contact:
Muiris Ó Fiannachta
Address:
7 Merrion Square North, Dublin 2
Phone:
01 6616333
Date Posted:
August 31st 2017
Email:
muiris @ raidionalife.ie



«Back To Jobs
Recording Booth for Sale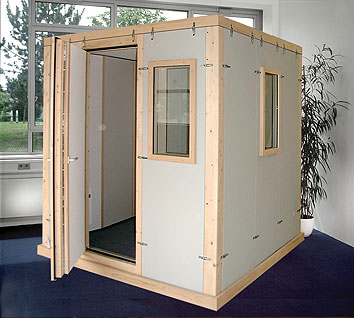 Transportable acoustic sound recording booth, manufactured by Studio Box Germany. The booth is three years old and in near mint condition. It is fully soundproofed and offers superb recording quality. Ideal for voiceover recording and music practice.
Internal dimensions:
Length: 240cm
Width: 180 cm
Height: 250 cm
Price: €7,000 o.n.o
For further information, call Fearghal or Muiris on 01 6616333 or 0866078038 / 0863381735 or email fearghal @ raidionalife.ie / muiris @ raidionalife.ie
Apply Now / Email: muiris @ raidionalife.ie

Deadline: September 30th 2017
http://www.raidionalife.ie