AUDIO POST PRODUCTION STUDIO DUBLIN IRELAND


Creative audio for TV, Radio and Digital Advertising. Services include sound design, mixing, ISDN/Source connect, FTP service, Location recording, Library music sourcing, Casting, Music Composition and much more.

Our multiple award winning creative Mixoligists, Frequency Farriers and Aural Arousers lend their ears and sonorous skillsets to many of the biggest brands and productions locally and internationally.

Whatever the project, whatever the scale or the requirements - we can cater for it. Mutiny deliver a creative edge to any project and are fortunate to collaborate with leading agencies on a vast array of original and award winning projects worth celebrating.

Look, listen and browse through some recent and past TV & Radio commercials at www.mutiny.ie Mutiny can accommodate all audio requirements from simple voice recordings to complex surround sound mixes.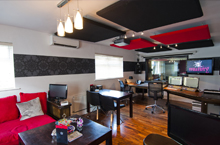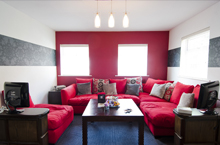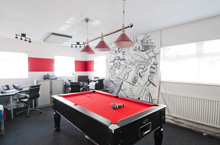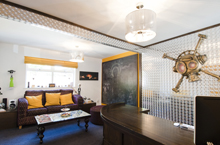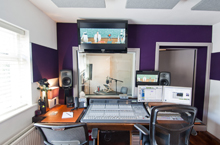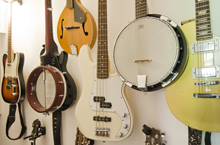 Sound for Film, TV, Animation and Gaming
Services include sound design, programme mixing, ADR (with EdiCue facilities), Foley, trailers & promos, animation voice recording and syncing, gaming, language versioning, IVRs/Prompts, ISDN and Source Connect.
Collaborating with local and international filmmakers, production companies, animation and game studios, Mutiny Post help achieve the best possible audio for any project.
Our team of mixers, sound designers and editors allow us to accommodate a wide variety of projects. From pre-production to final deliverables, we can stand by you for the entire audio process.
Utilise our services anywhere along the line to fit within your production workflow. With ISDN and Source Connect facilities, our convenient city centre location provides easy access for visiting talent and productions to use our ADR and voice recording services.