'Deafening' a new production by Mind the Gap Films for RTÉ represents a first for Irish television, as it challenges the viewer to experience the world through the eyes of four Deaf people with uniquely different lives. It broadcasts on RTÉ One on Thursday March 2nd at 10:15pm.
IFTN spoke with 'Deafening' Producer Anne Heffernan, of Mind the Gap Films about the programme and what viewers can expect to learn from watching it: "Ireland's Deaf community are incredibly under-represented on TV, Radio and in Film. This was a rare opportunity and a great privilege to allow a diverse group of Deaf people to tell their own stories in their own language.
"Deafening offers a different perspective on what it means to be Deaf in Ireland today. It is not a film about Seán, Sarah Jane, Matthew and Jade 'overcoming' their deafness. It's about how their deafness has offered them certain advantages and is, at times, something to be celebrated."
'Deafening' has a carefully designed sensory landcape, which will challenge the audience to rethink their perception and understanding of sound. "Director, Garry Keane created the most beautiful sensory landscape that challenges the viewer to rethink their perception of sound and to really experience the world through the eyes of these four Deaf people with uniquely different lives," Anne commented.
Within the programme we meet Deaf siblings, Jade and Matthew Visser who were born in South Africa and moved to Waterford aged 4 and 5. They both have Cochlear Implants and put their perfect speech down to the daily speech therapy they received in South Africa after their operation. Now 12 and 14, they share their concerns about fitting into a mainstream school, the challenges of making friends and how sparring deaf in Taekwon-do puts them at a distinct advantage.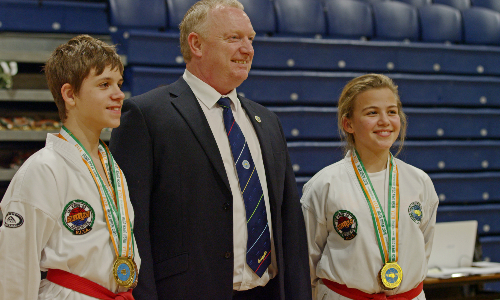 We also learn more about RTÉ News & weather presenter Sarah Jane Moloney O'Regan as she is about to become a first-time mum of twins. Sarah Jane loves being Deaf but despite this, she worries about what her twins will go through if they're born Deaf and have to face the same barriers she had to work so hard to overcome.
Seán Herlihy is a teacher at a Deaf school in Dublin, originally from the West Cork Gaeltacht, Seán's Irish-speaking parents had to switch to English when three of their four children were born Deaf. Seán believes his Deafness is a gift that allows him to travel the world without language barriers. He's been to 81 countries and in any corner of the globe he can meet another Deaf person and communicate fluently in sign language. In his view, its hearing people who are at a disadvantage when it comes to travel.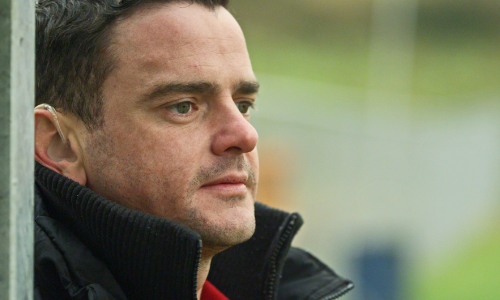 'Deafening' is an audiovisual feast that weaves seamlessly between speech, sign language and visual communication and represents a first for Irish television.
'Deafening' was produced by Mind the Gap Films and will be broadcast on RTÉ One on Thursday March 2nd at 10:15pm.
Production Crew List
Director: Garry Keane
Producer: Anne Heffernan
Camera: Michael O' Donovan
Editor: Paul Giles
Sound Design: Aza Hand (Egg)
Grade: Gary Curran (Outer Limits)
Online: Cillian Duffy (Outer Limits)