The Jameson Dublin International Film Festival kicks off a week of industry events with Cork actor Cillian Murphy and his 'Broken' co-star Tim Roth on hand to launch proceedings.
The two actors were joined by 'Broken' writer Mark O'Rowe and diector Rufus Norris as they attended the screening of their latest film, and Murphy presented Roth with the festival career achievement award.
JDIFF will run until Sunday, February 24, with a number of industry events on its schedule.
Among the first industry events is a cinematography workshop, presented by the Irish Society of Cinematographers. The class will discuss every level of working from behind the camera, to how to get the best out of digital to shooting on film, with demonstrations using the popular RED camera.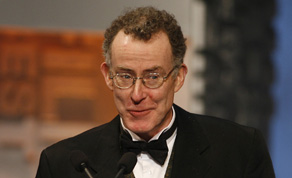 Production designer Tom Conroy will host an Art Department workshop
On Monday, February 18, aspiring art directors and production designers will be treated to discussions from John McHale, from the art department of 'Kisses', Emma Lowney, who worked on the recent 'Dollhouse', and IFTA-winning production designer Tom Conroy, fresh from his stint on 'Vikings'.
The following day, an Animation – Screen Test event will be held, where professional animators will share advice on the best way to break into such a competitive industry. Guests for this workshop include Noel Donnellon, co-founder of VoodooDog, an animation company with credits including 'Scott Pilgrim Versus The World' and 'The Life and Death of Peter Sellers'.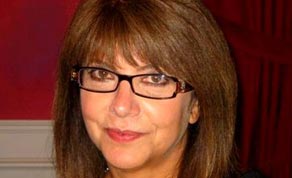 Margery Simkin will attend the Casting Directors workshop
Screenwriting, producing and casting are all covered on Thursday, February 21, with screenwriter Tobias Lindholm (A Hijacking), producers Andrew Freedman (Kelly and Victor), Martina Niland (Milo), and Liam Ryan (Scratch), and casting directors Margery Simkin (Beverly Hills Cop, Pacific Rim) and Maureen Hughes (Love/Hate, The Other Side of Sleep) all taking part.
For more info on all JDIFF events visit www.jdiff.com.