The 'The Godfather' icon has joined the line-up of stellar actors involved in the project, which is directed by Sacha Gervasi (Hitchcock).
'Dinner with Hervé' is based on the true story of a journalist's encounter with actor Hervé Villechaize, best known for 'The Man with the Golden Gun' and 70s TV series 'Fantasy Island'.
Gervasi was working as a journalist in the early 90s and was in fact the last person to interview the eccentric actor before his suicide in '93.
Garcia will take the role of Ricardo Montalbán, the Emmy-winning actor associated with the 'Naked Gun' franchise and who also starred in 'Fantasy Island'.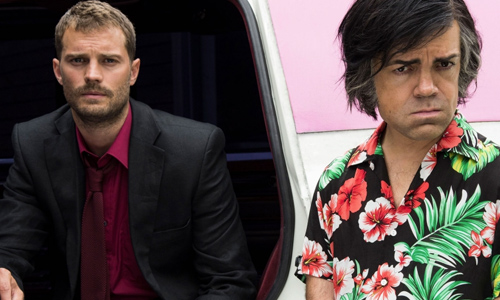 Dornan is set to play the journalist Danny Tate, with 'Game of Thrones' actor Dinklage taking the titular role.
'My Dinner with Hervé' is produced by HBO Films. Other cast members currently attached are Marielle Enos (The Killing), Oona Chaplin (What If), Harriet Walter (Atonement), Daniel Mays (The Adventures of Tintin) and Jim Sturgeon ('71).