The 2017 IFTA Film & Drama Awards take place this Saturday, April 8th with a wealth of talent behind and before the camera to be celebrated at the Mansion House, Dublin.
These are not the only things to be praised however, as the number of high value productions filming in Ireland continues to grow.
From scenic beaches to nightclubs, four of the Irish Academy's Best Film Nominations this year reflect the quality of locations available in Ireland.
Love & Friendship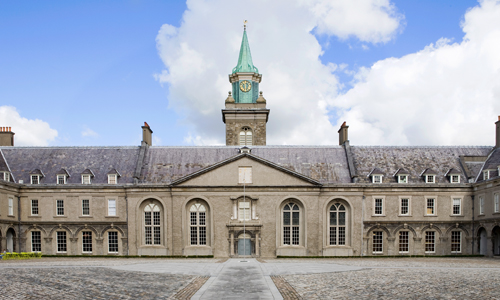 IMMA, The Irish Museum of Modern Art, Co. Dublin
This hit period comedy from Oscar-nominated director Whit Stillman (Metropolitan), stars Kate Beckinsale (Underworld: Blood Wars) and Chloë Sevigny (American Horror Story), with supporting roles for Morfydd Clark (Pride and Prejudice and Zombies) Jenn Murray (Fantastic Beasts and Where to Find Them) and Lochlann O'Mearáin (Pilgrimage).
Stillman penned the adaptation of Jane Austen's Lady Susan, and produced with Katie Holly of Blinder Films and Lauranne Bourrachot of Chic Films. As well as shooting at IMMA, the crew shot in Russborough House, Blessington, Co. Wicklow, Ireland, Newbridge House & Farm and North Great George's St, Co. Dublin.
"It was absolutely ideal. This is the best place I have ever shot a film, definitely the best crew I have ever worked with. Any project I could possibly shoot in Ireland in the future, I will definitely shoot them here." - Whit Stillman, Director
'Love & Friendship' is also nominated for Best Production Design (Anna Rackard), Best Costume Design (Eimer Ní Mhaoldomhnaigh) and Make-Up and Hair (Eileen Buggy & Lynn Johnson).
IFTN Interview: Whit Stillman talks 'Love & Friendship'
A Date For Mad Mary
Fusion Nightclub, Drogheda, Co. Louth
This has been a breakout project for lead actress Seána Kerslake (Dollhouse), who not only has a nomination for Best Actress, but Rising star to boot. She plays 'Mad' Mary McArdle who struggles with her friendships and getting a date to her friend's wedding after a short spell in prison.
Darren Thornton directs the feature drama, which he co-wrote with Colin Thornton. Juliette Bonass and Ed Guiney of Element Pictures produce. Fusion Nightclub features in several scenes in the film, as well as McPhails Pub and the surrounding area of Drogheda, with some scenes also filmed in Co. Dublin.
As well as Best Film, 'A Date For Mad Mary' is also nominated in the categories of Best Supporting Actress (Charleigh Bailey), Best Director and Best Script.
IFTN Interview: Seána Kerslake & Charleigh Bailey
The Young Offenders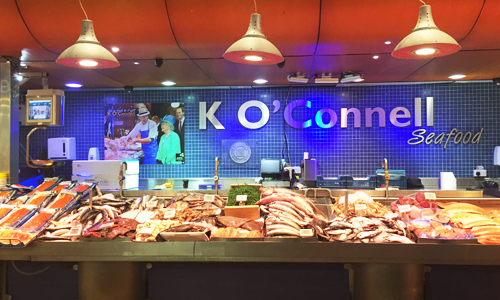 O'Connell's Fish Stand, The English Market, Co. Cork
Peter Foott's debut feature film sees him nominated not only for Best Film with co-producer Julie ryan, but Best Director, Best Script and Rising Star. O'Connell's fish stall in the English Market was used as the workplace of Conor's mom, Mairead McSweeney, played by Best Supporting Actress nominee Hilary Rose. The actress was seven months pregnant during the shoot and learned to gut fish while battling morning sickness!
The Young Offenders also filmed on Patrick's Hill, the Port of Cork and several other locations from Cork City to Malin Head. Other nominations for the projects are Best Lead Actor (Alex Murphy) and Best Supporting Actor (Chris Walley).
IFTN Interview: Hilary Rose on 'The Young Offenders'
The Secret Scripture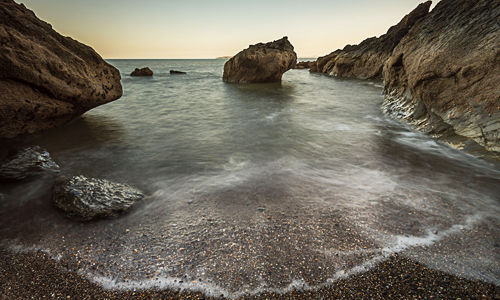 Portrane Beach, Co. Dublin
The latest film from six-time Oscar-nominated director Jim Sheridan (In the Name of the Father) is released to Irish cinemas just last week, and filmed in counties Sligo, Kilkenny, Wicklow and Dublin. Portrane Beach Co. Dublin was used for key scenes with main character Rose, played by Rooney Mara (Song to Song).
Jack Reynor (Free Fire) also stars alongside Theo James (Divergent), Eric Bana (Special Correspondents), Tom Vaughan-Lawlor (Love/Hate) and Vanessa Redgrave (Foxcatcher). Noel Pearson, Rob Quigley and Jim Sheridan produce.
Further 'The Secret Scripture' nominations are Best Director, Best Production Design (Derek Wallace), Best Costume Design (Joan Bergin), Best Original Music (Brian Byrne) and Best Editing (Dermot Diskin).
IFTN Article: 'The Secret Scripture' to release to cinemas
Also nominated for Best Film
'The Siege of Jadotville' directed by Richie Smith and produce by Alan Moloney of Parallel Film Productions stars Jamie Dornan (50 Shades Darker), Jason O'Mara (Agents of S.H.I.E.L.D.), Mark Strong (Miss Sloane) and Sam Keeley (The Third Wave). The project was predominantly filmed in South Africa.
'Tomato Red' from Juanita Wilson (As If I Am Not There) is the Irish talent's second feature film, which was filmed in various locations in British Columbia, Canada. It stars Julia Garner, Jake Weary, Anna Friel and Nick Roux and is produced by Daniel Bekerman, James Flynn and Elizabeth Gill. Wilson previously won the IFTA for Best Director for her debut feature 'As If I Am Not There' in 2011, with the title also winning Best Film.
For a full list of #IFTA17 Nominees visit the Official IFTA Website