The writer, director and co-producer of hit Irish comedy 'The Young Offenders' is an IADT graduate and will discuss his career path at the event, which is run in association with the Irish Film Board.
The event takes place Tuesday March 21st, A019. Foott is pictured below on set with IFTA nominated actors Chris Walley and Alex Murphy, shooting 'The Young Offenders'.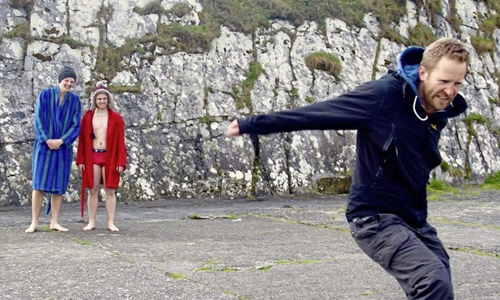 About Peter Foott
He is a filmmaker with prizes from Venice Film Festival and The Irish Film & Television Awards (IFTA) where he won best TV moment of the year. His debut feature film 'The Young Offenders', which had the widest Irish cinematic release of 2016 and soared at the box office on a limited production budget won Best Irish Feature at the Galway Film Fleadh. Prior to this he was creator, writer and producer of RTE's hit comedy show 'The Fear' and a producer, writer and director on RTE's longest running comedy show "Republic Of Telly.