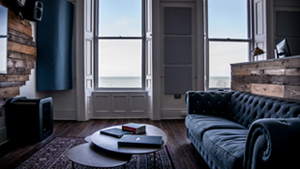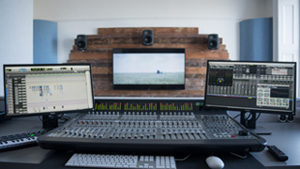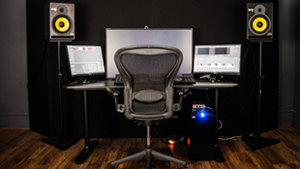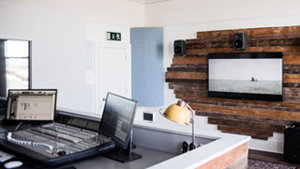 Premium
Post

Production and Camera Rental House

Promenade Post Production is Irelandís newest boutique post house, specialising in premium Colour Grading and Audio Post services for the online, tv and film markets. What makes us unique is our beautiful seafront location overlooking the West Pier in Dun Laoghaire and our fully equipped camera department.

With the explosion of online and fast turnaround content we felt producers would relish a place where all the technical aspects of their productions could be catered for in one phone call, and with one invoice. And thatís what we do!

Our colour grading, audio and camera services can be used alone, and are competitively priced as stand alone services, but when taken together as a package they become undeniably the best value in Dublin. And itís more than just value on price, its also quality, security and time!
Our Departments
AUDIO - Promenade's state of the art audio studio boasts breathtaking views of Dun Laoghaire's pier and can accommodate anything from small voice recordings, ADR with up to three actors in our spacious booth, to source connect sessions and 5.1 cinema mixes.

COLOUR - Promenade Post's colour department is home to one of the few suites in the country custom built for colour grading.

CAMERA - Our fully equipped camera prep room is the perfect place to get to know our Sony FS7 or Arri Alexa camera packages.
The Team
Eoghan McKenna - Colourist for 6 years at Windmill lane where he graded numerous award-winning feature films and commercials. Experienced entertainment and documentary tv colourist grading hit shows for Sky, ITV, RTE and TV3.
Liam Yelen - Former Windmill Lane commercials audio mixer. Liam has extensive experience in entertainment and documentary television, and has mixed hundreds of large tv, radio and online campaigns.
Kevin Treacy - Award winning freelance cinematographer. Since 2011 he has shot three feature films, numerous documentaries and tv programmes as well as dozens of tv and online commercials in Ireland, the UK and United States.